La Boqueria market Tour & Spanish cooking class
This is a dynamic, participative and fun Mediterranean cooking class, guided by professional chef. The experience will start with a tour of the "La Boquería" market. After that, we come back to our studio for start the cooking class. Before starting the cooking class, you will have the chance to try ten tapas from different cities in Spain, and the chef will give a brief explanation of the origins of each ones.
MARKET TOUR / 10 TAPAS TASTING / COOKING CLASS / COMPLETE LUNCH OR DINNER MENU
✻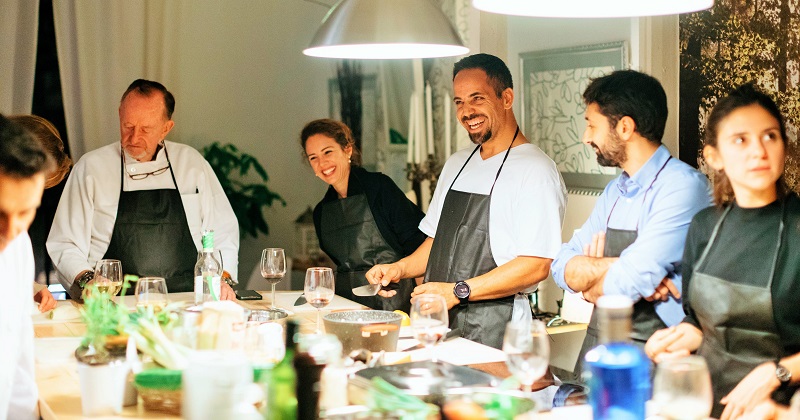 Mediterranean cooking workshop
Discover the best of Spanish gastronomy during this 4 hour cooking class in Barcelona. Head to the private home of a professional chef and get an interactive lesson in preparing classic Spanish dishes.
After preparing and cooking an entire feast, sit down and enjoy your hard work over unlimited wine, beer, and soft drinks.
10 TAPAS TASTING / COOKING CLASS / COMPLETE LUNCH OR DINNER MENU
✻
COOKING WORKSHOP – GOTHIC TOUR
Tucked between the Mediterranean and the foothills of the Pyrenees, Barcelona is a culinary treasure trove. Discover typical Spanish delicacies at the vibrant and colorful Boqueria market, and then roll up your sleeves for a hands-on cooking class, wrapping up your outing with a lunch of the tapas and traditional dishes you've prepared.
EXCLUSIVE FOR PRIVATE GROUPS
✻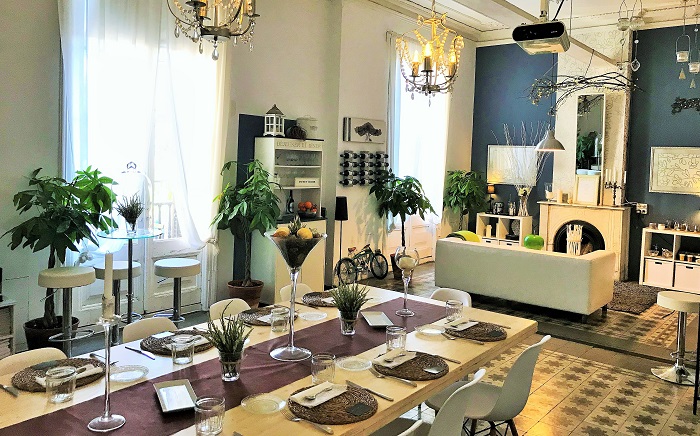 DO YOU WANT TO GIVE AWAY ONE OF OUR GIFT CARDS? CONTACT US TO GET ONE EASILY.