What is Team Building and how do we use it
---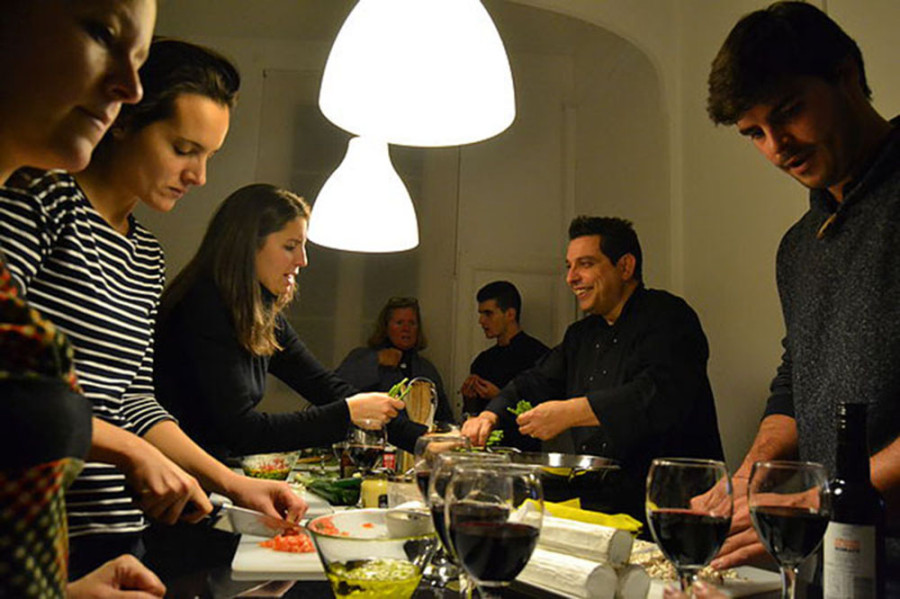 Several times, clients and friends have asked us about what Team Building exactly means and why are we so interested in this concept. A good way to start explaning this is by defining the word Team Building. It could be interpreted as a philosophy of job design in which employees are viewed as members of interdependent teams instead of as individual workers. Or also as an ability to identify and motivate individual employees to form a team that stays together, works together, and achieves together. We use both definitions, as they mean exactly what we beleive Team Building should be.
We believe that cooking is one of the best ways to make people relate each others
There are four main approaches that represent the general objective of every Team Building activity:
Goal setting: Aligning around goals
Interpersonal-relationship management: Building effective working relationships
Role clarification: Reducing team members' role ambiguity
Problem solving: Finding solutions to team problems
How does Just Royal Bcn applies the Team Building philosophy?
Our main purpose is to turn our kitchen in an emotional laboratory. We believe that cooking is one of the best ways to make people relate each others as it is a process in which, although everyone has a task and a job to do, the relation between each and everyone of them is vital to achieve our goal in the kitchen.
When Team Building with us your company and workmates will interact both in our dining space in Plaça Reial, Barcelona, or in the place you choose for the activity. Our objectives to make you the most interconected company of Barcelona are based on these concepts:
Excellence. It gives us the satisfaction of have given the maximum of ourselves
Patience. Respect due time for each process to get the best of each project
Constancy. Practice makes experience, and experience excellence
Humility. Everyone should consider what their limitations are. That gives us the ability to learn and grow
Creativity. It allows us to create our own resources to avoid obstacles
Empathy. The importance of what we pass on our verbal and body language in any sphere of life
Do not forget to check all our workshops. Our Team Building activities are mainly based on them, so you can establish a fruitful relationship between working together and cooking.